Where do the dogs sleep?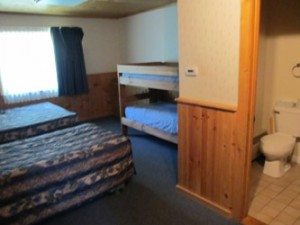 Your dogs will sleep with you in your selected housing. Many of our accommodations will include extra beds in the rooms which may be where your dog decides to hunker down for the night. Or you may decide to let your dog sleep in your bed with you. Rooms with multiple campers or more than 2 dogs will individually determine what is the best way for everyone to sleep peacefully in their shared housing accommodation.
Do I bring my own food?
No, all meals and snacks for people are provided in your camp fees. Many campers decide to bring along additional snacks and drinks to keep in their rooms, for after-hours snacking. You may decide to bring a small cooler to keep things cold in your room.
Do I bring my own dog food?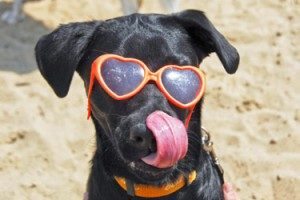 Yes! Because all our dogs eat many different kinds of foods, and because there are many different approaches to feeding, Camp Dogwood does not provide meals for the dogs. There will be plenty of treats and cookies at camp, but no formal doggie meals.
How are rates listed?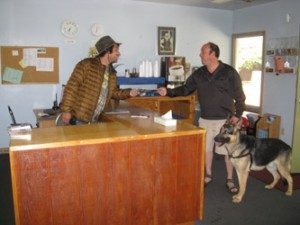 Any rate shown on this website or in our brochure is listed per HUMAN camper with up to two dogs joining in. Rates for Double Occupancy are listed per HUMAN. All rates include meals, activities and lodging (*except for Daily Camper Fees, which do not include overnight accommodations.)
For specific rates, click here.
My dog has no experience in some areas. Can we still participate?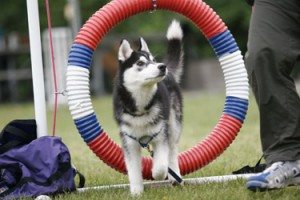 Yes, of course. Camp is designed to both foster skills your dog already has in some areas, as well as to introduce your dog to new activities. Many of our activity periods are built specifically for beginners or those with little to no prior experience. Camp is a great opportunity to get a taste of a variety of dog-related activities and discover your dog's unique talents.
What if it rains?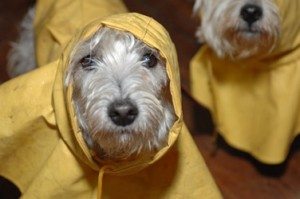 If it rains, we get a little wet. Activities continue as scheduled at Camp Dogwood unless it is a downpour or thunderstorm. Many of our sport activities have secondary indoor locations, but we also have rainy day alternative programming-just in case! No one likes the rain, but we're ready!
How big is camp?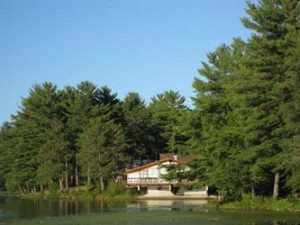 The facility for Camp is 600 acres of fields, woods, and lakefront. Camp is adjacent to a private beachfront for swimming. The property is NOT fenced in completely.
How many people come to camp? How many dogs?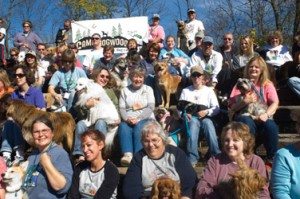 Camp attendance varies from session to session. Our program is capable of holding over 130 campers, although most sessions have had around 100 human campers, with a dog population slightly higher. Many of our 25-30 staff members and presenters also bring their canine companions along adding to the mix.
Is camp right for me and my dogs?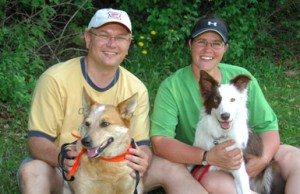 Camp is a place for people who are willing to spend some quality time with their dog in an outdoor setting. Dogs need to be reasonably well socialized and friendly with other dogs and people. We've had a lot of participants who expected their dogs to excel in one area and were surprised to discover hidden talents of their dog. The dog camp experience will be different from person to person and from dog to dog. If you have concerns or questions about Camp Dogwood being right for your specific dog situation, contact the Camp Dogwood office so we can discuss it. At times we will consult with one of our camp trainers or the camp vet in order to determine if a particular dog is appropriate for camp.
What if I am alone, but want a roommate?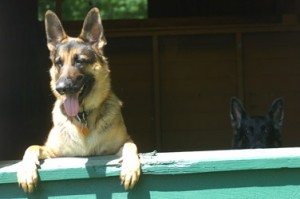 Most camp accommodations are available to house multiple campers. If you and your dog are planning to come to camp solo, but you think you'd benefit from Double Occupancy or Shared-Housing (which is 3 or more)… we recommend "Liking" us on Facebook and seeing if anyone else is looking to share the same kind of accommodation. Many campers have met and made lifelong friends starting out as 1st time roommates. *In the event that you are unable to secure another camper or campers for your preferred housing type, we can TRY to assist in pairing appropriate campers, but we no longer guarantee roommate matching.
Are you open year round?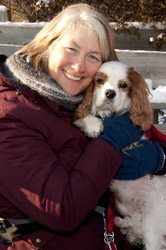 No, camp is only in session during the dates listed. We are lucky enough to find agreeable (and incredible) facilities to house the Camp Dogwood experience while we are "on", but during the rest of the year, these facilities are used by other groups and children's camps.
What time should I drop my dog off?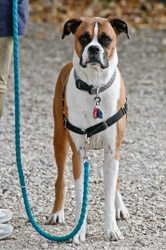 Camp is for your dog AND you. We are not a boarding or daycare facility where your dog stays without you. Our program is designed for dog and person together, a chance to develop and strengthen the bond you share.
What is the food like?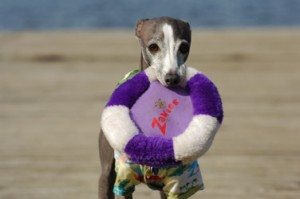 The food at camp is typical, hearty, camp fare. Breakfasts may include an assortment of cereals, yogurt, fruit, as well as a hot dish like eggs or pancakes. Salad is available during lunch and dinner. Lunches may be sandwiches, baked potato bar, soup, grilled cheese, or make-your-own wrap. Dinners in the past have included such things as grilled chicken & skirt steak or pizza we order in. A camp favorite is the cookout BBQ the last day of lunch. Our facility will do its best to meet special health dietary needs, but please contact the camp office to discuss specifics prior to coming to camp.
What are the rooms like?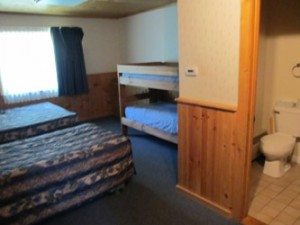 Our Camp facility offers lodge rooms with private bathrooms, air conditioning and heat, and "real" beds (queen and twin size). The cabins come with all of the charm of children's overnight camp, pretty basic with wood floors, electricity, screened windows, and nearby centrally located bathhouses with showers, sinks, and toilets. For those staying in a cabin, we've heard that an air mattress is not a bad bring-along for those with a sensitive back. We strongly recommend campers add the little touches of home to create their camp home-away-from-home for the weekend.
Do I bring my dog's fecal sample to camp?
No! Please don't. Your dog will need to have paperwork completed by their vet prior to camp, including proof of a negative fecal sample. This is a job for your vet, PRIOR to attending camp. Please make sure to plan ahead to get your dog's vet record in order before camp.
What is your vaccination policy?
We require that all dogs be up-to-date on their rabies vaccines (we do accept the 3-year rabies vaccine). We also require current vaccines or titers for distemper and parvo. Bordatella is strongly recommended but not required. We do accept titers for those who vaccinate less frequently. Dogs should be free of fleas before attending camp. We recommend some form of tic prevention prior to camp. If your dog has some type of health issue which makes vaccination contraindicated, please contact us so that we can discuss your situation.
Are there any additional fees at camp?
All daily programming is included in your camp fees, however we do offer a few options, which must be paid for at camp. Things like Herding, the CGC Test, or scheduling one-on-one training sessions with camp staff are not included in your camp fee. You will be able to have a complete and fun-filled weekend without participating in these 'add-ons', but we do offer them for campers with special/focused interests.
Where are you located?
Our Camps take place in Lake, Delton, Wisconsin (near the Wisconsin Dells). Our mailing address and offices are in Highland Park, Illinois.
See our contact page for a detailed map!
Do you take credit cards?
We accept Mastercard, Visa, AMEX and Discover credit cards for deposits and balance payments, but can also take a check or money order. Credit cards may also be used at camp in out Canteen, but NOT for any payments made towards our Yardsale Silent Auction.
Can I see a schedule for the session I am planning to attend?
Although schedules are preliminary prepared prior to camp sessions, a lot of variables keep them evolving right up until the weeks before camp. Once at camp, you do not have to pre-select or sign-up for the activities you plan to attend. We will post a link to the camp schedule on our Facebook page as soon as it becomes available.Click here to view a previous camp schedules. Camp schedules are subject to change.
Can I register online?
Yes, click here for online registration. Online registrations are processed through a secure server and payment is made with Paypal. If you prefer to fax or mail in your registration form, you may also do that by printing out a registration form from our website or by contacting us to mail you a hard copy. Online and faxed registration forms are preferred. Please allow at least 2 weeks for your registration to be processed.
How do you ensure the health and safety of dogs at camp?
We take safety very seriously at Camp Dogwood, our motto is Safety First, Fun Second. In addition to requiring that all dogs be free of contagious diseases and parasites before camp, our camp vet does a "Keeping Your Dog Safe" talk during the camp orientation. We educate our campers about signs of stress and overheating, tick removal, the importance of warming your dog up before strenuous activities, properly pacing yourself over the course of camp to prevent injuries, and the importance of giving your dog opportunities to rest. The majority of dogs who attend camp are primarily pets who spend their days lounging at home while their human is at work. Camp can bring on a "Weekend Warrior" attitude, as there are so many activities to do, that people want to do them all. We encourage our campers to not overdo it at camp, both to prevent injuries to the human and the dog. In addition to the physical safety of dogs at camp, we also stress the importance of your dog's emotional well-being at camp. Camp is a new environment for many of the dogs, lots of new people and dogs. Although all intended to be fun, the new environment can be stressful, therefore it is everyone's responsibility to be aware of stress signals in their own dog and the dogs around them. We provide everyone with a comprehensive set of camp rules and guidelines regarding on and off leash areas, in order to maintain a peaceful camp community. A camp vet is available to treat minor injuries and ailments, and to triage more serious conditions. Campers are also provided with information regarding nearby animal hospitals.
Can I bring my child(ren)?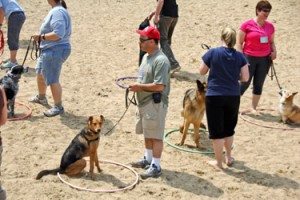 Camp Dogwood participants must be 18 years of age or older. We love children, however, we have found that having younger participants at camp does have an impact on the camp community, therefore we do maintain and 18 years of age or older policy.
Is there a general store at camp for things like ice, toiletries, snacks, etc?
The Dogwood canteen is on-site and sells Camp Dogwood merchandise (clothing, accessories), dog treats, and training equipment. Each camp facility is located within a 1-2 minute drive from a nearby grocery store and gas station.
Is the camp property fenced in?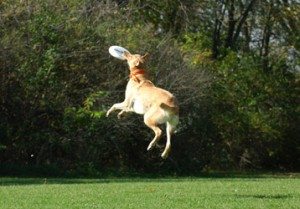 Neither camp facility is completely fenced in, although there are fenced in tennis courts at both facility which can be used for off-leash play.
My dog does not have a good off-leash recall (does not come when is called) can he still have a good time at camp?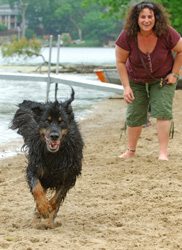 Most definitely. Many of our presentations are indoors and many of our outdoor activities do require that a dog be on leash. Our instructors can accommodate on-leash dogs by using long lines for things like Frisbee. We have had dogs swim on a long line. The camp experience is about you bonding with your dog, and this can definitely be accomplished even if your dog remains on a leash.
Is there refrigeration for raw dog food?
There are a couple of community refrigerators available for those who need to store raw dog food while at camp. We strongly recommend that you bring a cooler to camp as well.
I have a senior dog | small dog | disabled dog ... will they still have fun?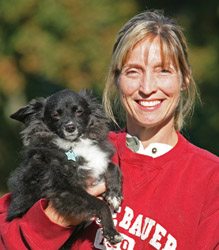 Yes. All of our activities can be adjusted to accommodate the needs of your dog. We have had teacup Yorkies to Great Danes at camp. Puppies to the most senior of dogs. It is not uncommon to see someone pushing an older or disabled dog in a stroller at camp. The type of fun for an older or disabled dog may be different, may be at a slower place, a few more naps may be needed, but ultimately they are with you and other dog lovers.
I have dietary restrictions (ex Gluten free, vegan, vegetarian, lactose-free), can meals be accommodated for me?
The dining hall staff do their best to accommodate various dietary needs. Please be sure to let us know at least 2 weeks prior to camp if you have special dietary needs.
How physically demanding is camp for the human?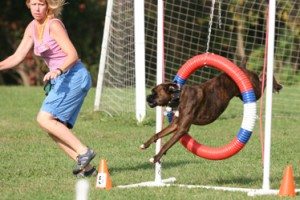 Camp does take place in a large outdoor setting, and at times there can be a lot of walking between activities. A person does not necessarily have to be "fit" to enjoy camp, but should be able to spend time outside in various weather conditions, walk up small hills, and be comfortable getting a little muddy/dirty. For safety reasons, cars are not allowed to be driven from activity to activity (exceptions can be made for people and/or dogs with physical disabilities that make walking difficult).
What i s the camp "hangover"?
The camp "hangover" is a common condition experienced by many dogs (and their person too) in the few days following camp. It is best characterized by excessive sleeping, lots of naps, and wishing you were back at camp
.
I need to cancel my reservations because: I am sick; my dog is sick; my dog's fecal test came back positive with giardia; my dog tore her cruciate ligament; my parent is very ill; my work schedule changed... Can I be refunded or transferred to another camp?
We know life happens, we really do and over the years a lot of good people with great dogs have had to cancel their camp registration, often once the deadline has passed for any type of refund or credit. If you are concerned that you may have to cancel your camp registration or you just want the security of knowing that if something unforeseen were to happen, we strongly recommend that you consider purchasing Trip Insurance.