Camp Dogwood is devoted to enhancing knowledge about your dog, the bond between you and your dog, and the role of dogs in our community. Our staff members are experts in their field and each one helps to further the mission of Camp Dogwood, while emphasizing the use of positive reinforcement training methods, the relationship between dog and owner, and FUN!
We are fortunate to have many of the same core staff members since Camp Dogwood started in 2001!
Camp Dogwood carefully selects staff that are as passionate about dogs as we are. In addition to training, many of our staff members are very involved with rescue groups and community organizations that benefit animal welfare.
Camp Directors & Founders
---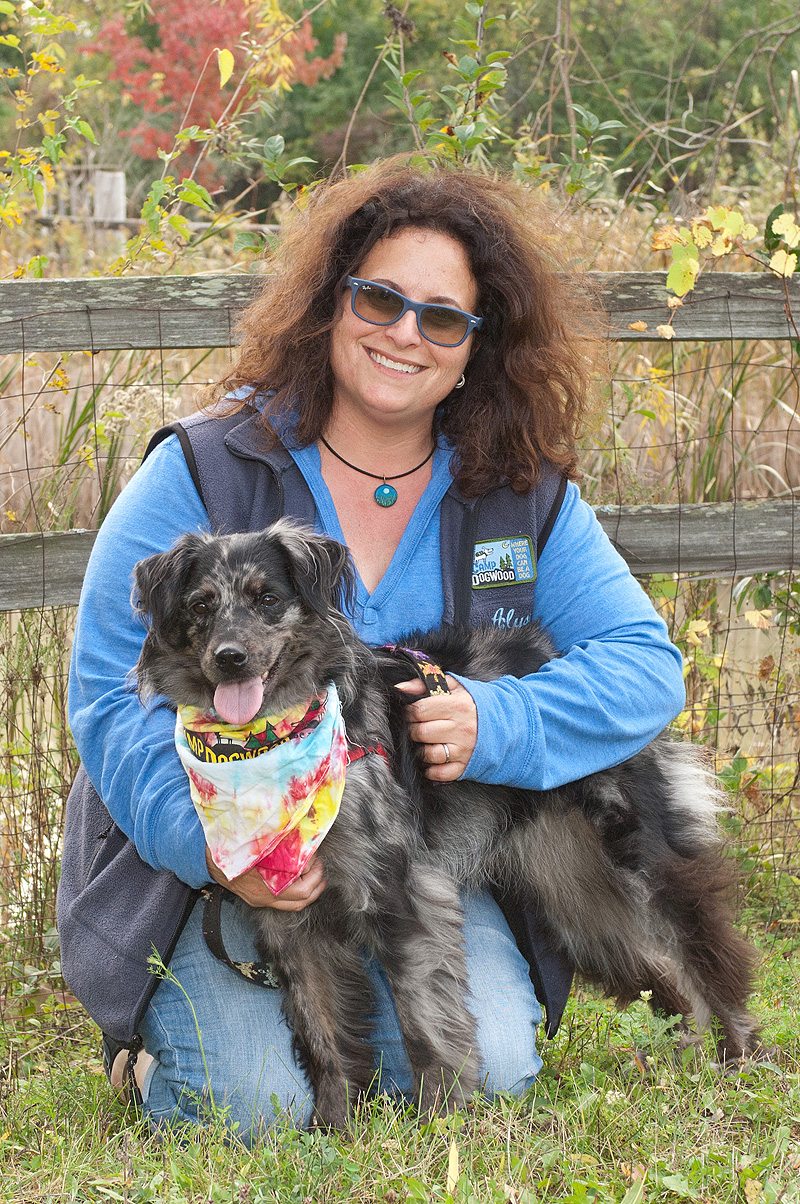 Alysa Slay, Psy.D.
Camp Director / Founder
Alysa Slay, Psy.D, is quite familiar with terms like "behavior management," "positive reinforcement," and "shelters." She has a doctorate in Clinical Psychology and currently works as the Director of Psychological Services for a child welfare agency, as well as a consultant in the Clinical Division of the Illinois Department of Children and Family Services. With over 20 years of experience working in, and consulting to, many summer camps for children, Alysa is excited to bring the "joys of camp" to dogs and their human companions. Alysa's prior camp experience and knowledge of behavior has served as a strong foundation in the development of Camp Dogwood. Over the years, she has discovered many parallels between children and dogs. Primarily, both groups thrive when given love, opportunities for play, positive attention, clear communication, and a consistent environment.
Alysa is a regular contributor on pet care to Scoop, the online magazine for Abe's Market, she writes the monthly column, "Around the Water Bowl," for the Highland Park Landmark newspaper, she has collaborated with a public relations firm on the incorporation of pet events into larger community events, and she created the therapy dog program, Field Dogs at the agency where she works. She derived unparalleled joy and inspiration from her long-time furry friend and forever camper, Forrest. Long may you run little man, long may you run. Her current dog "love" is Stella Blue, an Aussie mix who loves agility, K9 Nose Work, and cuddling.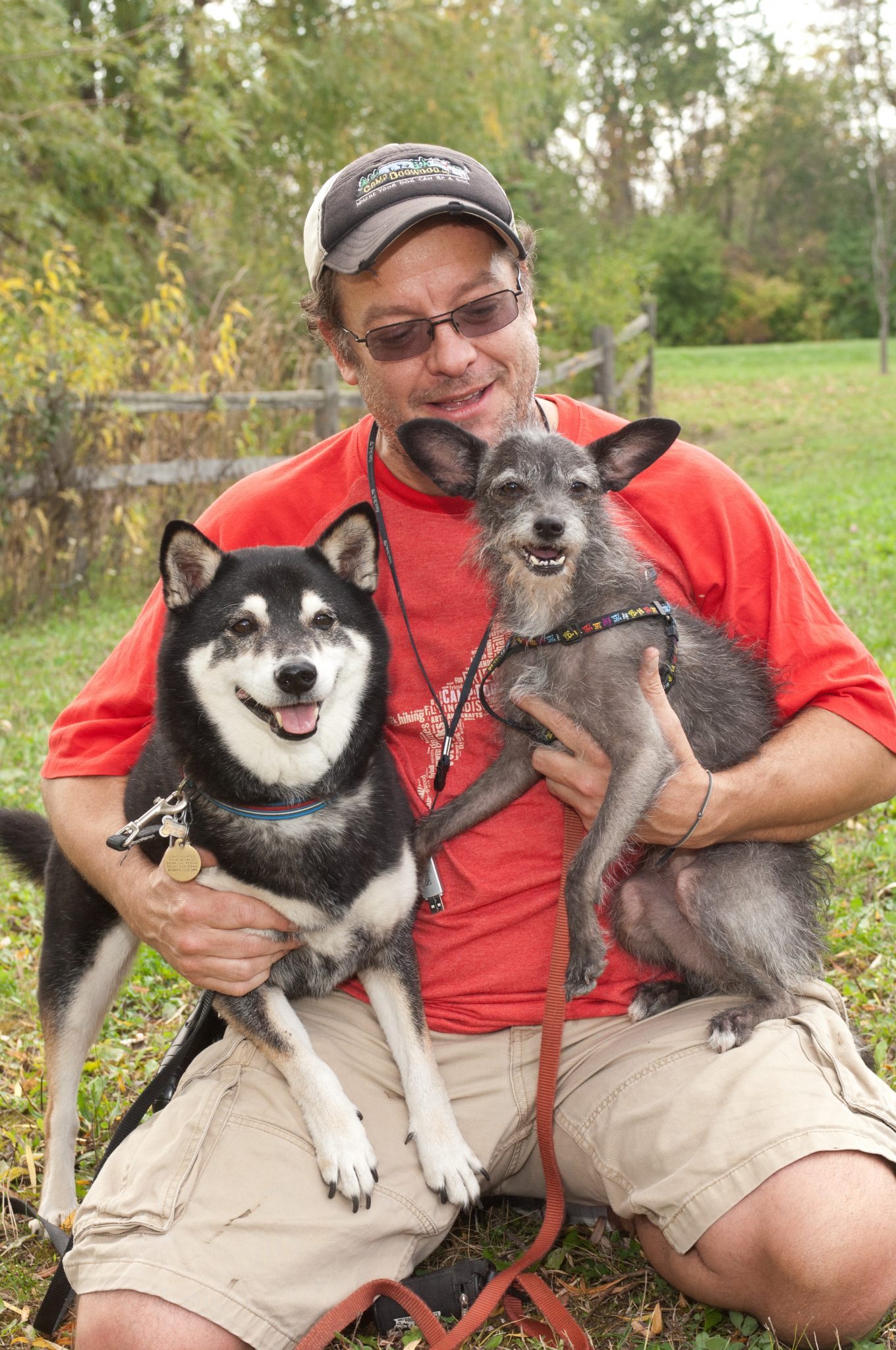 Dave Eisendrath
Camp Director / Founder
Graphic Designer, Dave Eisendrath has always shared his life and office freely with his dogs. When he is working, he knows that at any given point a four-legged friend will come give him a great excuse for a break. Only weeks before Fall Camp 2010, Dave lost his senior dog, Muddy, to a bad tumble down the stairs. Shazaam was still going strong and goofing around when a tiny "Speck" turned up and stirred the craziness even more. He's fully enjoying getting to be the Older Brother finally. Dave's full variety of clients provides him with a wide-open range of projects. His talents can be seen in logo development, publication & advertising design, as well as event marketing and promotion.
Dave's past success with publication design and his avid love for his pets, first helped him to combine his passions by collaborating to create an award-winning pet magazine. Knowing the joy camping brings to his dogs, and seeing the charge that dogs get from a change of pace, made the challenges of Camp Dogwood all worthwhile! Best friend to "man's best friend" and a true outdoorsman, each session reaffirms Dave's belief in the value of there being a place "Where Your Dog Can Be A Dog." And make sure to come meet his little lady, Speck!