Your Dog Deserves It!
Join our community of dog lovers dedicated to the bond we share with our 4-legged best friends. Along the way receive…
The Dogwood Dispatch Newsletter
Camp news
Special offers & promotions
Early notice for event registration
Camp Dogwood is devoted to enhancing your knowledge about your dog, the bond between you and your dog, and the role of dogs in our community.
We've been there, traveling without our canine companion, missing them dearly, and knowing that our vacation would be complete if we only had our dog by our side. Camp Dogwood, Where You and Your Dog Stay & Play, is an all-inclusive vacation destination for dogs and their people. One of the longest running dog camps in the U.S., Camp Dogwood is a special place where like-minded "dog people" come together to bond with their dog, learn, have fun, and relax. Along the way, long lasting friends and memories are made.
Camp Dogwood has been featured on Animal Planet as Planet's Best Dog Friendly Destination, as well as The Today Show, Fox News, WGN News, You and Me This Morning WCIU, Steve Dale Pet Show, Reader's Digest, Chicago Tribune, The New York Times, Sun Times, Daily Herald, Bark, Modern Dog, Midwest Living, Chicago Magazine, Dog Fancy, and Animal Wellness.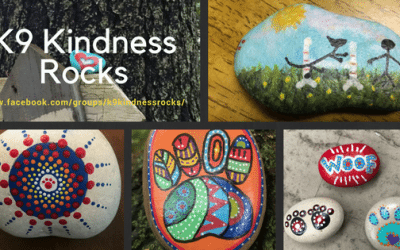 We are painting rocks to bring together one of the best communities we know, the community of dog lovers across the country.  Port Angeles, WA started the rock painting and hiding movement in 2016 as a way to share joy and kindness throughout their...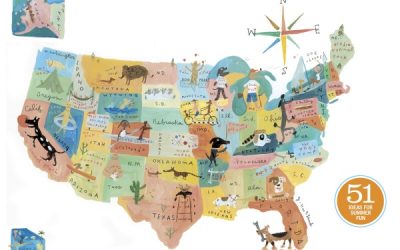 Camp Dogwood has been a big fan of Bark Magazine since our inception, and we appreciate being included.  If you love traveling with your dog, explore the 51 Dog-Friendly Ideas for Summer Fun & Travel. ...